ビュウホテルセイザン
〒722-0032
広島県尾道市
西土堂町16-21

>> アクセス




チェックイン :15:00
チェックアウト:10:00

※尚、山の上の立地につき、通常夜12時閉館とさせていただきますのでご了承くださいませ。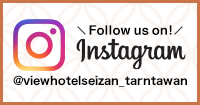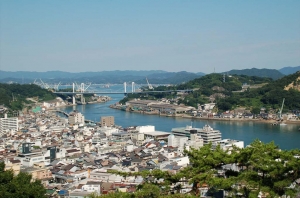 Onomichi View Hotel   Seizan


★Please do not

look at the

Onomichi

Station

Hoteru

Googlemap.

Station‐

Tsuchido

elementary school

‐

Hotel

the best


A Friendly Thailand-style Hotel




      ★ Guest House in Onomichi ★

Owner who was once a Muay Thai Boxer and his Thai wife
warmly welcomes you.
Located on top of the Senkoji Mountain, you can enjoy
the most beautiful view of Onomichi City and the Inland Sea.
Our hotel is not new, but we keep it pleasant and neat
to assure your comfortable and enjoyable stay.
Also, you can enjoy the most finest Thai cuisine served by
our Thai shief at Thai restaurant, Tarn Tawan.



















Bedrooms and Rate

Rate would change during holiday seasons.
These are basic rate.

  【There is a charge at the season.】
     Off-season
●Example→single room 4320yen per~
        double room5940yen per~

     Consecutive holidays
●Example→singie room 6480yen per~
  double room10800yen per~

     Please inquire in mail.

【Foreigner Customer limitation !!】
We started the dormitory room.
  ●Man exclusive use 6bed/1room
  ●Womanexclusive use 6bed/1room
Scenery is preeminent.!
It inquires and we will wait.


■Basic charge■

Single:

4860yen per night(Sun-Fri)
5400yen per night(Sat)
Semi-Double:

7020yen per night(Sun-Fri)
8100yen per night(Sat)
Standard Twin:

7560yen per night(Sun-Fri)
8640yen per night(Sat)
Medium Twin:

9720yen per night(Sun-Fri)
10800yen per night(Sat)
Delux Twin:

12960yen per night(Sun-Fri)
14040yen per night(Sat)
Triple:

11340yen per night(Sun-Fri)
12960yen per night(Sat)
[Reservation]
Please phone us at +81-848-23-3313 or E-mail us at

[email protected]

to make a reservation

※ when you send email for reservation,
  please put this subject 
「YOYAKU:reservation for View Hotel」
  


[Address]
16-21, NISHITSUCHIDO-CHO, ONOMICHI
HIROSHIMA 722-0032, JAPAN
Phone Number / Fax Number
+81-848-23-3313 / +81-848-22-0780
Check-In Time / 15:00
Check-Out Time / 10:00
Location / Directions
10 minutes by TAXI from ONOMICHI station.
15minutes WALK from ONOMICHI station.
尾道ビュウホテルセイザン&タイ国料理タンタワンの友好リンクです!

現地の最新ニュースを動画で配信。タイの情報誌「ダコ」
たまたまですが、DACOバンコクから来られたタイ人取材班が尾道訪問取材中に当ホテル玄関前でばったり遭遇。オーィ!サワディーカップ!とその場で意気投合。当ホテルからの風景もバッチリDACOに載せて頂きました。バンコク誌に初登場です。バンコクご訪問時の強い味方「DACO」をよろしく!!

[DACO ダコ]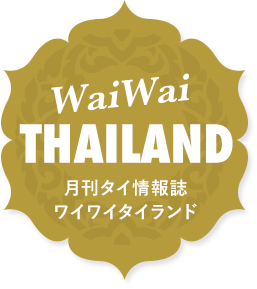 月刊タイ情報誌
ワイワイタイランド
タイの情報ならここでしょ!

| | | | | |
| --- | --- | --- | --- | --- |
| | | | | ISKAキックボクシング 世界バンタム級チャンピオン 寺戸伸近のブログ |